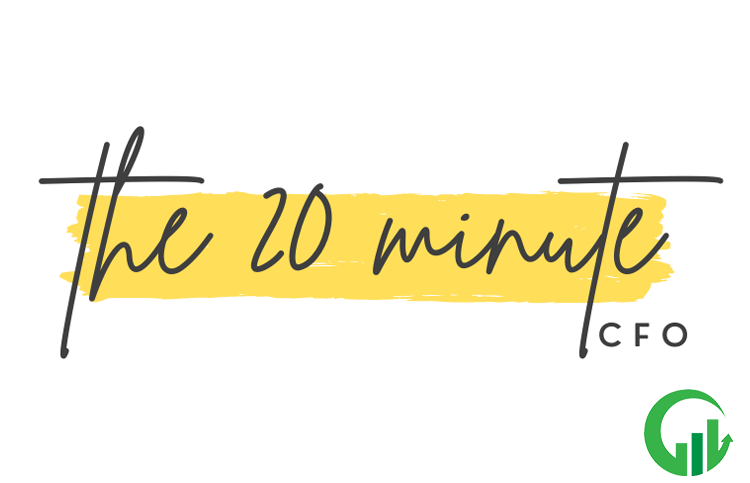 Description
Are you one of the millions of entrepreneurs who wears all of the hats for your business? Do you want to stop merely surviving and begin thriving? Managing the financial health of your business does not have to be hard. In 90 days (or less!) you can have the tools, tactics, and financial savvy at your fingertips to be able to go from survive to thrive and have a business that delivers on its promise of more money, more time and more fun!
The 20 Minute CFO is an online course dedicated to helping you know your numbers and grow your business.
Is it time to stop trying to fly your business by the seat of your pants? To stop guessing? To start being able to pay yourself? To stop dreading tax season? The number one reason why small businesses fail is not that owners aren't passionate about what they do, it is because they don't understand their numbers and then don't do anything about it.
The skills you need as the CFO of your small business are easier to learn than you have been told and once learned you will be more confident, have more clarity and discover that managing the financial piece of your business is EASIER than you ever thought possible.
Your mission – should you choose to accept it – is to discover how you can implement the gold standard successful businesses use to design, create, and operate profitable businesses. This course reveals the 5 essential money paradigms that are key to success and so easy to implement any entrepreneur can do it. Once learned, this information belongs to you and you will be able to confidently run your business, get better results, keep more money in your pocket and make your financial struggle a thing of the past.
The 20 Minute CFO Method is the gold standard successful businesses use to design, create and operate profitable businesses. The 5 Money Paradigms covered in this course will transform the way you run your business so can start making more money today, building financial stability for tomorrow and laying the foundation for the financial freedom your business promised to deliver.
In 2008, after spending the preceding 35 year in the legal industry as an office administrator and accounting manager, I lost my job as a direct result of the economic crisis. Jobs were scarce and I decided it was time for me to turn my expertise and knowledge into a business of my own. I have learned so much and now have a business that I love. If you want to take your business to whole new level of financial success, I would welcome the opportunity to help you learn what it takes for today's business owners to turn their day-to-day challenges into successful, well run businesses. I have worked with hundreds of businesses, some with little more than elbow grease and a dream. I will help you turn your QuickBooks quagmire into accessible, meaningful information. Together we will design a financial strategy tailored to your needs and goals. Success is intentional. If you want to learn the universal tools and skills that support profitability and are ready to take the next steps towards your financial success, do something about it today. My goal is to share my skills and to help business owners manage their money, financial information and infrastructure in a way that promotes the successful running of their businesses.
Table of Contents
Lessons
, 04:41
11 Lessons
Welcome to the 20 Minute CFO
30 minutes
Money Paradigm 1 - Part 1
13 minutes
Money Paradigm 1 - Part 2
28 minutes
Money Paradigm 2 - Part 1
38 minutes
Money Paradigm 2 - Part 2
28 minutes
Money Paradigm 3 - Part 1
37 minutes
Money Paradigm 3 - Part 2
27 minutes
Money Paradigm 4 - Part 1
22 minutes
Money Paradigm 4 - Part 2
24 minutes
Money Paradigm 5 - Part 1
17 minutes
Money Paradigm 5 - Part 2
17 minutes