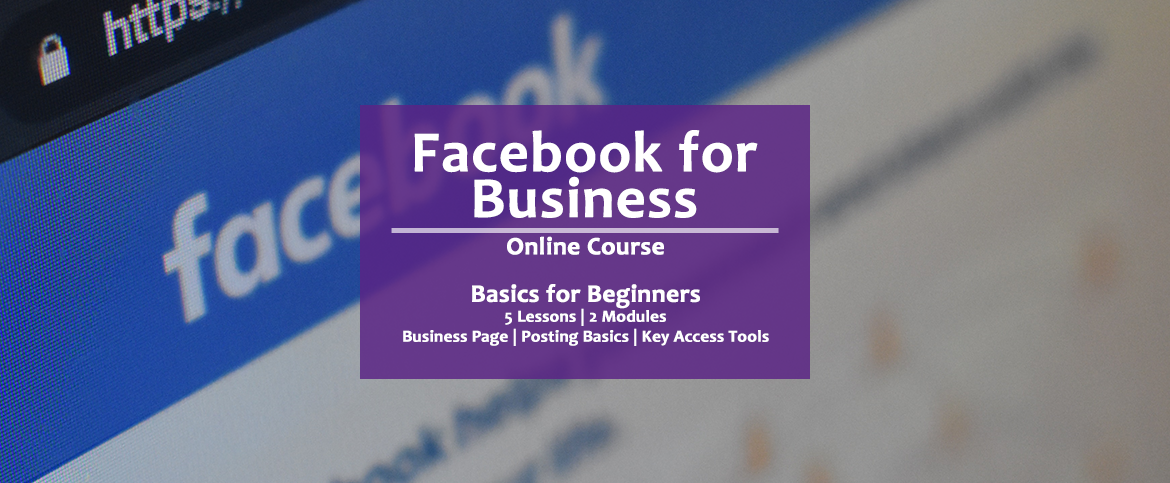 Description
This course teaches business owners (and their employees when needed) the basics of utilizing Facebook as a marketing tool. Start with a few basic tools, move on to setting up and optimizing a Business Page, and demystify the hashtag here!
This course contains 5 lessons and 20 modules.
Most modules consist of a video and content-related homework to practice and apply the skills taught in the module.
Lessons:
Welcome/Account Access
Key Access Tools
Profile vs. Page
The Complete Business Page
Posting Basics
You will have access to this course for 30 days after completing your purchase. During that time, you will be able to watch, rewind, and re-watch the videos within the modules as many times as you wish.
Lacey Clifton, MSEd, is the owner and operator of her own small business, Chicadita®, providing expert social media and search engine optimization services and training to local business owners. Lacey received her Master's Degree in Instructional Design and Educational Technology in 2018 from Old Dominion University, in Virginia. As her final project, she designed a simulation trainer to teach volunteers how to raise orphaned, neonatal kittens. Her academic accomplishments include Summa Cum Laude honors, Outstanding Student of the Year in her department, and a Faculty Award of Excellence. What sets Lacey apart from other instructors is her education in designing education based on how we learn, and her dynamic engagement as an instructor due to her background in theatre arts.
Table of Contents
1. Welcome to Facebook for Beginners
1.1 Access Your Facebook Account
1.2 Write Down Your Facebook URLs
2. Facebook's Key Access Tools
2.2 Global Search Bar and Common Buttons
3. Facebook's Profile v. Page
3.1 When to Use a Personal Profile
3.2 When to Use a Business Page
4. The Complete Facebook Business Page
4.1 Facebook Page Settings
4.2 Facebook Page Template
4.3 Introduction to Facebook Insights
4.4 Facebook Page Messaging
5. Facebook Posting Basics
5.1 Switching Between You and Your Business
5.3 Developing a Post Plan for Facebook